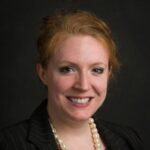 I highly recommend Keith Lawrence Miller as he has exquisiteintellect which produces mind blowing results. He is a trueprofessional with impeccable service, skills and speed. Keith ishighly trustworthy and I give him my full endorsement.

Keith is not only gifted with words -he is the best at what hedoes. He worked his magic on my profile page, and that hasresulted in many invaluable relationships in my personal andprofessional life. I highly recommend his services and I cannotthank him enough.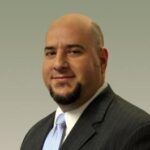 Keith was recommended to me through a colleague for his professionalism, promptness, and the stellar quality he delivers. Keith walked me through, in detail, the different services he offered and tailored specific recommendations based on my experience and desired results. The interview and review processes were seamless and the final version needed very little tweaking. I plan on using Keith again if the situation arises and would certainly recommend him (and already have) to anyone in need of his services.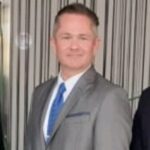 Keith is a consummate professional whom is without question anexpert in his field. His interview was extremely thorough and hisproducts were exceptional. I recommend hisfull resume writingpackage.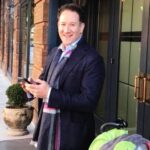 I wanted a refreshand an update to my public-facing profile and other professional details. I searched on LinkedInand reached out to my deep personal network here in NYC. After a custom search, I found Keith and several others what I thought was an "excellent" list of final, possible providers to help me. At the same time, I also heard from an old acquaintance that Keith's services were excellent. After speaking with three different, high-level, quality, high-end providers, reading their websites, profiles, references, andchecking their work, it all lead me on a path back to Keith. He was the first person to reach out with a personal, customized message via LinkedIn. But, after seeing his work, speaking with him, and his advice and guidance towards helping me meet my goalsand wants, hands-down, he stood out to me. I was sure, for me, that he was the right fit and person to work with. I enjoyed our interactions, discussions, and he was open to any ideas and thoughts and changes that I requested. It was a "team" approach, and I am quite happy with the outcome and finished product that is ever-changing, but I have a great foundation and content to keep improving on as I grow and continue on my professional path. My advice is to ask as many questions of him and share as much relevant content that you can with him to provide with what you want your profiles to look like. I highly recommend working with Keith and his company. He's a high quality, value provider to invest in to help you on your journey.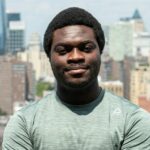 Within a day of submitting my resume for a job application, I got an interview with the hiring manager. A few days after that, I get 2 more interviews scheduled! My new resume kicks and does a whole lot more than listing my job experiences and my skills. It tells a story, it describes a journey of how I have challenged myself over the years, built the right skills, and how I have grown as a professional with passion and hard work!
Then comes my cover letter! A true non-generic masterpiece that doesn't simply rehash my resume. It states very specifically why I am the most qualified candidate for the job, explaining my most relevant experiences to the job. A perfect addition to my resume!
None of which would've been possible without the expertise of Keith Lawrence! His services are indeed a masterpiece. Keith made himself available throughout the whole process for questions, suggestions to change in content, and keeping my up to date on the process. In our initial call, Keith took as many notes as possible, asked a lot of questions about my background and experience, and in the end, he produced an astonishing resume and cover letter!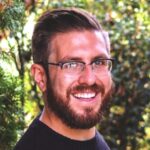 Keith did great work helping me update my resume and cover letter. He communicated efficiently and really streamlined the process for me. The resume questionnaire he provided really helped me critically think about my past work experience and future goals, while giving me a better understanding of my own worth and achievements. The final product he provided was right on the mark. Keith did a great job of assessing and understanding all of the information that was provided to him, and arranging it into well-composed final deliverables. Great work overall.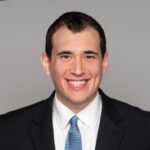 Keith was absolutely fantastic to work with and I am incredibly pleased with the results. Keith was able to get everything done in a professional and timely manner, and I highly recommend his services to others who may be looking for assistance in their career search and will definitely be referring him to others who may be looking for his types of services aswell.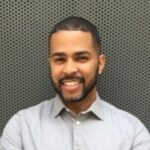 Keith delivered exactly what he promised. The quality of his work and the speed at which he delivers it is well worth the investment. Keith took his time to listen to my background and asked the right questions to make the most out of my experience on a resume. He was very available for any questions/suggestions/corrections that I had. I would definitely recommend him to anyone looking for assistance with their resume and would go to him again myself if needed. The final products were impressive and helpful in my career moves. Thanks for your great work, Keith!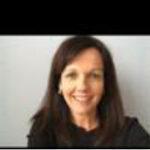 Keith was the ultimate professional from start to finish with crafting my resume. He responded to emails in a timely manner, is fairly priced for his service and provided an in-depth guide for me to fill out with information to assist him in developing the best resume possible. I received several calls for interviews after applying for positions with my new resume and received an excellent job offer within 3 months. I highly recommend Keith and do not have any feedback for him to improve since I was satisfied with every aspect of the process!