#1 Recommended Executive Resume Writer on LinkedIn
Keith is very skilled at synthesizing the skills, experiences, and desires of his clients into a narrative that is concise and demonstrable. Will definitely recommend him to my network.
Keith did an absolutely amazing job with the LinkedIn profile he created for me. Starting with almost nothing to work with on my existing profile, he patiently and methodically gathered information and created a fantastic profile that positioned me perfectly. I would work with Keith again in a heartbeat. He's professional, responsive, and easy to work with. Highly recommended.
This is the "go to guy" for getting your Resume done. Don't waste your time with others. I can be very demanding and Keith did an outstanding job. I was very pleased!!
100% positive experience collaborating with Keith Lawrence Miller. Remarkably talented, invariably professional, and extraordinarily responsive, he is undoubtedly an expert in his craft.
​As a Fortune 500 executive, I want to express that Keith has done an outstanding job developing my resume, cover letter and LinkedIn profile. I highly recommend his work because he delivers premium quality service. Communications were prompt and professional and he completed the job ahead of schedule.
​"As a corporate executive, I have learned that having the right support is crucial for career advancement. Keith exceeded my expectations and provided invaluable and professional support with an outstanding LinkedIn optimization process that has transformed my profile and resume."
​"The executive-level services delivered by Keith have far exceeded my expectations and his pinpoint accuracy with detailing my professional experience and expertise has been nothing short of amazing."
​I am completely speechless with what Keith was able to come up with and by the results he was able to achieve in such a short amount of time.

​Working with Keith was straightforward, smooth and transparent from the first contact to the end. Keith is not only punctual, professional and exceptional at what he does, he is also a true wizard, carefully capturing vital details but also what seems invisible to the naked eye, and transforming it into beautiful narratives.

​Keith is a resume Rock Star! If you are ready to shine on paper then contact Keith. He understood that I needed my skills to translate to the senior executive level and he delivered.

​Keith is very pleasant and professional to work with. His turnaround time was very fast, and the quality of his work is amazing. He has a 60 day interview guarantee, but thanks to him totally rewriting my resume, I got offered a full-time job on Friday! It was the first job I applied to using my new resume. It's only been about 2 weeks since Keith completed it. I have not been getting any positive responses in months. All I have to say is wow!
Keith is not only gifted with words - he is the best at what he does. He worked his magic on my profile page, and that has resulted in many invaluable relationships in my personal and professional life.
​Thank you for everything.... you not only delivered in a timely manner, you have exceeded all of my expectations. I appreciate all of your hard work and dedication to my success. I would recommend your services to anyone. It was one of the best investments I have ever made in my career.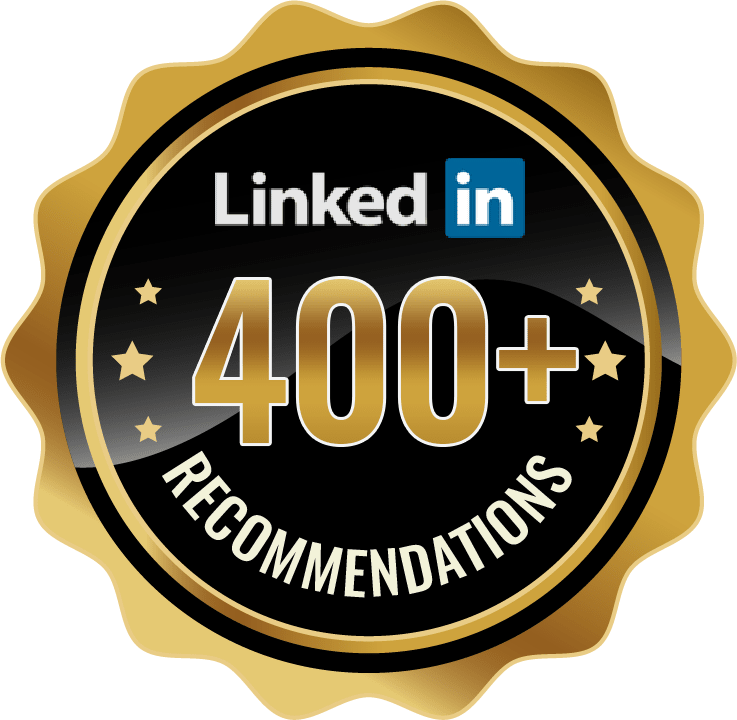 Ivy League Resumes, Cover Letters & LinkedIn Profile Optimization
Ivy League Resumes: The Complete Resume.
Ivy League Resumes is the gold-standard, transformational professional branding experience that delivers industry-leading, customized, confidential, and comprehensive top-tier resume, cover letter, career coaching, recruiter distribution, and LinkedIn profile development services. Consistently produces unparalleled services and deliverables, guaranteed to meet ATS/HRIS requirements for the world's best companies and most competitive positions.
Ivy League Resumes is more than just a resume; it is a transformational branding experience with unmatched results supported by 15+ years of top-tier experience, 100s of recommendations, and elite credentials.
Choose Ivy League Resumes for unmatched results that will take your professional brand to the next level.
CREDENTIALS:
Master of Arts (M.A.) Columbia University – Business/Organization Psychology
#1 Recommended Executive Resume Writer
400+ Recommendations on LinkedIn | 500+ 5 Star Reviews on Other Platforms
Nationally Certified Resume Writer (NCRW) | Multi-Certified Resume Writer
NCRW: Deemed Ph.D. of Resume Writing/Top 99.9% of Resume Writers
Board Certified & Credentialed Career Coach (BCC, PCC-ICF)
60 Day Interview Guarantee!   Upon completion, your professional "Brand" (Resume, Cover Letter, LinkedIn Profile) will outperform 99% of the competition.
If you are looking for a resume writing, career coaching, or LinkedIn profile development services that will help you stand out from the competition and land your dream job, then Ivy League Resumes is the perfect choice for you. Contact us today to learn more about our services and how we can help you achieve your career goals.
IVY LEAGUE RESUMES VS. THE COMPETITION
Ivy League Resumes takes a hands-on, client-focused approach that draws on extensive experience and expertise to build a distinct brand and establish your value proposition. Our content strategies and psychological principles ensure industry-leading resumes, cover letters, and LinkedIn profiles that surpass expectations, adhere to ATS/HRIS requirements, engage hiring managers, and empower you to achieve your professional objectives. Our white glove service is fully customized, with responsive communications throughout the entire engagement. We also offer personalized, expert-driven career guidance and pricing are designed to save you time, money, and energy, with no hidden costs. We pride ourselves on consistently receiving 5-star customer reviews and producing top-tier service and deliverables with integrity and transparency.
Choose Ivy League Resumes because:

Industry-leading resumes, cover letters, and LinkedIn profiles that exceed competitor offerings.
Customized white glove services and responsive communications throughout entire engagement.
Personalized, expert-driven career guidance tailored to your unique situation, obstacles, and goals.
A process and pricing designed to save you time, money, and energy; No hidden costs (Upfront and Transparent).
Proven track record of success with clients' securing jobs at top companies, including Google, Facebook, and Amazon.
Top-tier service that consistently receives 5 star customer reviews because we have a commitment to your success!
THE COMPETITION:
In contrast, our competitors offer automated and outsourced copy-and-paste services with poor grammar and incorrect structure. They provide low-quality, generic resumes that fail to articulate achievements and transferable abilities. Furthermore, they may have hidden fees, up-sell low-quality deliverables, and rely on third-party development. Choose Ivy League Resumes for a superior professional branding experience that sets you apart from the competition.
7K+
LinkedIn Profiles Produced
Our guarantee of professional resume writing services comes with these exclusive privileges:

60 Day Interview Guarantee

Free Lifetime Document Storage

Unlimited Email Support

2x Revisions Per Document
The New Professional Landscape
The modern job market is highly competitive, especially in the digital era. To stand out from the crowd, it is essential to establish a strong personal brand that clearly communicates your unique value proposition and differentiates you from other candidates. However, creating a professional brand that resonates with potential employers and maximizes your impact requires significant investment in time, energy, and expertise. At Ivy League Resumes, we help bridge this gap by providing professional resume writing services that increase your chances of securing job interviews for the right positions with the compensation and respect you deserve.
Did you know that self-written resumes have a meager 5% chance of being read by a hiring manager? In contrast, professionally written resumes have a much higher chance of being read, generating 2-3 times more interviews. In fact, job seekers with professionally written resumes are 40% more likely to land an interview. Additionally, employers are 40% more likely to read resumes accompanied cover letters.
It's also worth noting that many hiring managers rely on Applicant Tracking Systems (ATS) to screen resumes, and only around 20% of resumes meet ATS requirements. By working with Ivy League Resumes, you can ensure that your resume not only meets these requirements but also stands out from the competition and captures the attention of potential employers.
Don't wait any longer. If you are serious about your career, then you need to invest in professional resume writing services. Contact Ivy League Resumes today and let us help you take your career to the next level.
Why Select Ivy League Resumes?
Industry-leading, highly acclaimed, and interview-winning professional resume deliverables: Ivy League Resumes has a long history of success in helping clients secure their dream jobs. Ivy League Resumes are consistently praised by clients and hiring managers alike for their clarity, conciseness, and impact.
Proven success supported by 400+ recommendations on LinkedIn (#1 Recommended Executive Resume Writer). And 500+ 5-Star recommendations on other platforms, as well as a Master degree in Business Psychology from Columbia University and the most prestigious resume credential (NCRW), which is possessed by .01% of resume providers due to testing difficulty and strict standards.
Trusted by a wide range of Fortune 500 leaders, managers, and professionals across practically every sector on a global scale: Ivy League Resumes has a global client base that includes some of the world's most respected companies. Our clients trust us to help them with their most important career decisions.
Despite our exceptional services, Ivy League Resumes is one of the lowest priced providers in this category; resumes ranging from $250 up to $8.5K, with a median cost of approximately $1K.
We believe that everyone should have access to high-quality resume writing and career coaching, regardless of their budget. Choose Ivy League Resumes for unparalleled expertise, exceptional quality, and unbeatable value that will help you achieve your professional goals.
Ivy League Resumes: 60 Day Interview Guarantee
Ivy League Resumes takes your success very seriously and maintains a commitment to excellence. At Ivy League Resumes, we stand behind the quality of our work and are proud to offer a 60-day interview guarantee for our valued clients. Our track record speaks for itself, with a 99.9% interview rate achieved by our clients. In the rare event that you do not receive a job interview within 60 days of receiving your new professional documents (resumes and cover letter), simply email KeithMiller@IvyLeagueResume.com, and he will conduct a full review of your documents and application process to identify any issues. If necessary, he will provide you with a rewritten resume at no additional charge. This guarantee has been offered for almost ten years with only 2-3 requests per year, which is a testament to the high quality work. Your success is taken very seriously and there is a commitment to excellence in everything that is offered. Choose Ivy League Resumes with confidence, knowing that we will work tirelessly to help you achieve your career goals.
ALL-INCLUSIVE RESUME SERVICES
Professional Executive Resume Writing & Career Coaching Services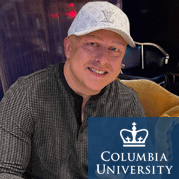 Keith Lawrence Miller, M.A., NCRW, BCC, PCC, CPRW
Multi-Certified Executive Résumé Writer, Master of Arts (M.A.) Columbia University, Organization Psychologist Practitioner, Nationally Certified Resume Writer (NCRW), Board Certified Coach (BCC), ICF Professional Credentialed Career Coach (PCC), Certified Professional Resume Writer (CPRW), Columbia University Alumni Career Coach, and Owner/Operator of Ivy League Resumes, offers 15+ years of dedicated and dynamic experience, guiding diverse clients across various specialties from students to C-level/Chairman of $MM/$Bn Fortune 500 organizations. Keith is one of the most sought-after Executive Résumé Writers, Credentialed Executive Career Coaches, and Organizational Business Psychology Practitioners who consistently helps valued clientele break career barriers through customized executive resumes, LinkedIn profiles, and career coaching services.